Optional Morning Workshops (040-060)
Separate registration fee required (see fees).
040
SGLT-2 Inhibitors for the Treatment of Chronic Kidney Disease
Tracy Anderson-Haag, PharmD, BCPS
SGLT-2 inhibitors, a relatively new classification of medications used primarily in the treatment of type 2 diabetes, also have implications for use in individuals with chronic kidney disease. Learn more about SGLT-2 inhibitors, dosing for patients with renal disease, possible side effects, cost, and potential funding sources for renal patients who may benefit from treatment with these medications.
---
050
Human Trafficking: Moving Beyond Complacency
Jennifer Mansfield
This session will address the status of human trafficking in the United States and how behavioral intelligence can be used to identify victims. Learn how healthcare professionals can help to identify and report human trafficking in order to protect and assist victims of this crime.
---
060
Fostering Teamwork Among Today's Multigenerational Workforce
Christine Pabico, PhD, RN, NE-BC
This session will explore differences among the various generations in today's multigenerational healthcare workforce. Tips for engaging each generation to collaborate and complement one another as members of a positive and successful team will be shared.
Opening General Session
101
2020 The International Year of the Nurse and the Midwife: What Has That Meant and Where Are We Going?
Franklin Shaffer, EdD, RN, FAAN, FFNMRCSI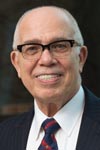 Dr. Shaffer will provide a background of activities and initiatives surrounding 2020 The International Year of the Nurse and the Midwife. He then will explore the implications to nephrology nursing practice and predictions for the future, particularly in light of the challenges confronting health care this year.
Lunch / Symposium (pending corporate support)
Concurrent Sessions (111-114)
Faculty to be announced
The health and well-being of nurses are central to the delivery of safe nursing care and retention of nurses in all areas of practice. In the Year of the Nurse and in the midst of a global pandemic, there is no better time to identify ways to support nurses' mental health and overall well-being. Findings from a national survey of nephrology nurses will provide a basis for exploring this topic.
---
112
beta 2-Microglobulin Amyloidosis
Jennifer Branch, DNP, APRN, NP-C, CCTC
Learn more about beta 2-microglobulin amyloidosis, a condition that may affect individuals who have been receiving long-term dialysis. The symptoms, incidence, and prevalence of this disease process as well as the differential diagnosis and treatment options will be reviewed.
---
113
Urgent Start Peritoneal Dialysis: What Nurses Need to Know
Lucy Todd, MSN, ACNP-BC, CNN
Urgent start peritoneal dialysis (PD) is being used increasingly for individuals in need of acute dialysis. This session will provide an overview of urgent start PD, including when it should be introduced, for which patients, nursing implications, patient care requirements, and the pathophysiologic changes associated with this treatment modality. The takeaway will be an understanding of the differences among urgent start, early start, and traditional start PD.
---
114
The Charge Nurse and Employee Engagement
Sharon Roy, BSN, RN
This session will examine the essential qualities of a charge nurse, such as reliability, troubleshooting ability, and communication skills. The highlight will be a discussion of how charge nurses can positively engage staff in their work.
Concurrent Sessions (121-124)
121
Maximizing Reimbursement for Advanced Practice Nurses
Leah Foster Smith, MSN, APRN, FNP-BC, CNN-NP, FNKF
This session will explore opportunities for advanced practice nurses to maximize their impact in various nephrology settings, including office-based clinics, outpatient dialysis, and acute care, in order to maximize reimbursement opportunities.
---
122
ESKD Home Options Sooner Rather than Later
Molly Cahill, MSN, APRN, NP-C, CNN
The 2019 Executive Order on Advancing American Kidney Health set an ambitious goal for increasing home dialysis in the end-stage kidney disease (ESKD) patient population. This session will examine best practices for early referral for home dialysis following a review of current renal replacement therapy status. Current strategies and future opportunities for increasing home dialysis options will be explored.
---
123
Emerging Infections: What Else May Be in Our Future?
Aileen Ahiskali, PharmD, BCIDP
This session will focus on the impact and pattern of emerging infections – both bacterial and viral. Antibiotic resistance, implications for treatment and management, and vaccine development will be discussed.
---
124
Conducting Research in Nephrology: How to Get Started
Sandra Cupples, PhD, RN, FAAN
If you are interested in learning how to start a research project, this session is for you! After reviewing the history of landmark nursing research and how it has shaped our profession, Dr. Cupples will provide tips for developing a research project and discuss the necessary resources for conducting nursing research.