Please note: All event times are Eastern Time Zone.
---
Corporate Presentation
200
Minimize Risk of Iron Overload With a Novel Approach to Anemia Management in Hemodialysis
Paula Dutka, MSN, RN, CNN
Nurian E. Robert, MSN, MBA, HCM, RN
Sponsored by Rockwell Medical, Inc.
Welcome & Opening Remarks
General Session
205
Fad Diets: Consequences for Renal Patients and Nephrology Nurses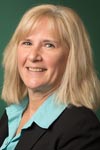 Laura Byham-Gray, PhD, RDN, FNKF
This session will focus on current fad diets and health-related warning signs we should watch for in our patients, our colleagues, and ourselves. How do you know if a diet is healthy? What impact does the diet have on renal function? Learn important information you can share with patients and colleagues about fad diets.
General Session
210
Building an Apheresis Program
Rasheed Balogun, MD, FACP, FASN, HP
If you are interested in creating an apheresis program at your facility, this session is for you! The session will cover the fundamental requirements to start an apheresis program as well as the importance of determining the appropriate patient population for this treatment. Considerations related to budgeting, equipment, supplies, staffing, billing, and reimbursement also will be reviewed.
Exhibits
Participate in the virtual exhibit hall and chat with industry representatives about their products and services.
General Session
220
Adrenal Issues and Disorders
Mary Schira, PhD, RN, ACNP-BC
Adrenal pathologies are not uncommon in individuals with renal disease. This session will provide an overview of adrenal hormones, pathologies causing increased or decreased secretion of these hormones, evaluation of adrenal function in patients, and therapeutic management of adrenal pathologies.
General Session
230
A Report on Nephrology Nurse Wellness
Victoria Montoya, PhD, ARNP, FNP-BC
Myrlene Sanon, MPH
The health and well-being of nurses are central to the delivery of safe nursing care and retention of nurses in all areas of practice. In the Year of the Nurse and in the midst of a global pandemic, there is no better time to identify ways to support nurses' mental health and overall well-being. Findings from a national survey of nephrology nurses will provide a basis for exploring this topic.
General Session
240
Beta 2-Microglobulin Amyloidosis
Jennifer Branch, DNP, APRN, NP-C, CCTC
Learn more about beta 2-microglobulin amyloidosis, a condition that may affect individuals who have been receiving long-term dialysis. The symptoms, incidence, and prevalence of this disease process as well as the differential diagnosis and treatment options will be reviewed.
Exhibits
Participate in the virtual exhibit hall and chat with industry representatives about their products and services.
General Session
250
Peripheral Arterial and Peripheral Venous Disease in Patients with CKD
Kristin Larson, MSN, RN, AGNP-BC
Peripheral vascular disease - both arterial and venous - can have devastating consequences for persons with chronic kidney disease (CKD). This session will review assessment of arterial and venous vascular disease, nursing interventions, and evidence-based pharmacologic and non-pharmacologic treatment.
General Session
260
Grow Yourself and Those Around You
Amanda "Mandy" Tilton, DNP, MSN, MBA, RN, CNN
Nephrology nurses travel varied paths throughout their nursing careers. During this session, Dr. Hale will share her unique nursing career journey. Starting at the "bottom of the rung" as a nephrology nurse in dialysis, the journey included earning an MBA and working to improve the care and lives of patients on dialysis. While nephrology nurses' career paths vary, listening to another nurse's journey triggers our own memories of career challenges and choices. Participate in this session to relive your own journey and discover new possibilities – or to revisit the journey of a fellow nephrology nurse.
View the schedule for Saturday